Mississauga Streetsville Rotary Club
The Streetsville Rotary Club is a member of Rotary District 7080. It was established in 1961 and has been the Rotary home for many of Streetsville's leading citizens since its inception.  Its motto is Service Above Self.
Club members represent a diverse group of all ages, professional and business backgrounds. We come together to do good in the community and make someone else's life better while enjoying fun and fellowship with each other.
To inquire about joining us, please call Javed at (416) 505-6627 or send an email through the Contact Us page
Club Executives & Directors 2017-2018
---
President: Javed Umar Khitab
Past-president: Tony Shuttleworth
Vice President: Ghada Melek
Treasurer: Cam Bogren
Secretary: Andy Stabins
Director, Club Service: John Kucera
Director, Community Service: Ron Nisbet
Director, International Service: Larry Teixeira
Director, New Generations: Duncan Willock
Directory, Vocational Service: .
Sergeant at Arms: .
Community Projects and Charities supported by the Mississauga Streetsville Rotary Club over the past 50 years
100% of funds raised go towards supporting our projects
---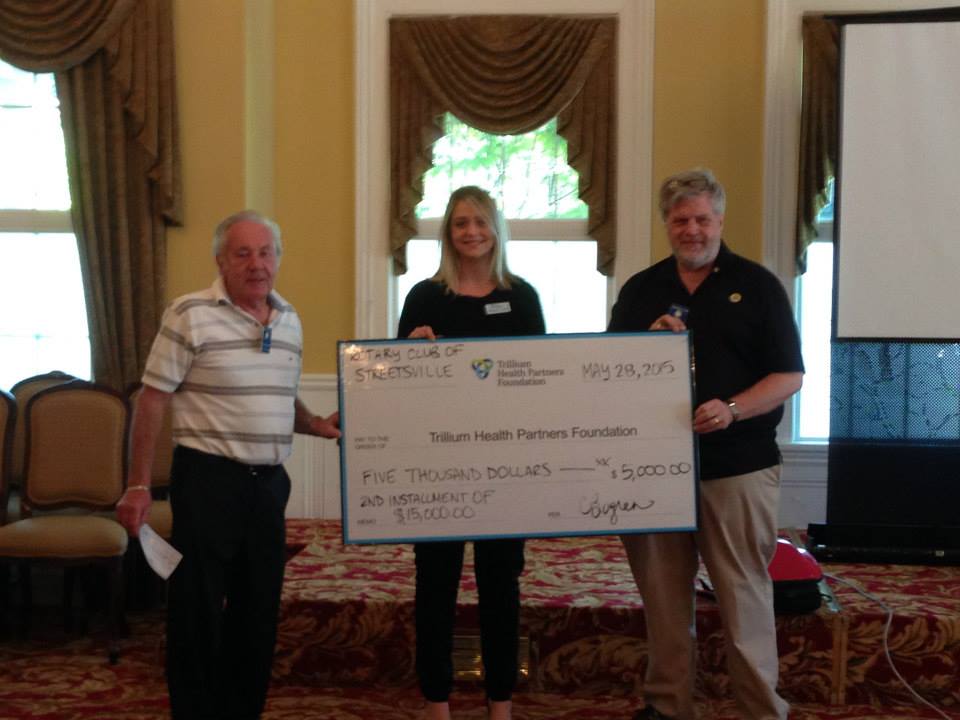 Vic Johnston Community Centre
Bread & Honey Festival
Cheshire House
Credit Valley Hospital
Armagh House
Easter Seals
Mississauga Foodbank
Erin Oak Kids
The Streetsville Library
Polio Plus
Interim Place
West Credit Secondary School
Streetsville Secondary School
St. Joseph's Secondary School
Heart House Hospice
Camp Enterprise
Rotary Foundation
P.A.C.T